Customer Information regarding Windows Updates and VMT-IS

Dear Ladies and Gentlemen,
In our internal quality assurance it was determined on 15.08.2019 that after an automatic Windows update (and the associated obligatory computer reboot) on Windows 7 & 10, our image processing software VMT-IS no longer starts.
The software gets stuck in the start process and must be terminated afterwards. After uninstalling the update, the VMT-IS software will run again.
The Problem originates from the current Windows 10 or Windows 7 update from August 13, 2019, which currently leads to problems with our image processing software VMT-IS. Actual the both updates KB4511553 and KB4512486 are the mean reason for the problem.
We are in exchange with Microsoft and working parallel on a suitable solution.
If updates were done, you can fix the problem by uninstalling the aforementioned updates.
Until we have found a suitable solution, we recommend to refrain from installing Windows Updates (from 13.08.2019) until further notice. Please inform your IT to suspend updates on the VMT-IS-Systems for the time being.
Of course we will keep you up to date via our homepage in the tab "News". If you have any questions, please do not hesitate to contact us:
Email: service@vmt-systems.com or Tel. +49621 84250 - 0

SPS IPC Drives 2018
smart and digital automation
27. - 29. November 2018
Hall 7A, Booth 330
Nuremberg, Germany
»
http://www.mesago.de/en/SPS/
---

AUTOMATICA 2018
OPTIMIZE YOUR PRODUCTION
The Leading Exhibition for smart Automation and Robotics
Munich, Germany,
19. - 22. June 2018
Hall A4, Booth 303
»
www.automatica-munich.com
---

ACHEMA 2018
World Forum and Leading Show for the Process Industries
Frankfurt am Main, Germany,
11. - 15. June 2018
»
http://www.achema.de/besucherservice/unser-service.html
---

SPS IPC Drives 2017
28. International trade fair for electric automation
systems and components
28. - 30. November 2017
Hall 7A, Booth 330
Nuremberg, Germany
»
https://www.mesago.de/en/SPS/
---

HANNOVER MESSE 2017
Integrated Industry – Join the Network
24. - 28. April 2017
Hall 9, Booth D76
Click here to register:
»
/hmi-registration/
---


MEDTEC
The International Exhibition for European
Medical Device Manufacturers
4. - 6. April 2017
3C16 Messe Stuttgart, Germany
»
/medtec-registration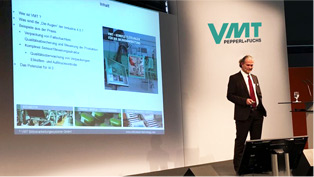 We would also invite you to attend our presentation
"Automatic balancing of vials
and ampules"
at the VDMA-exhibitor panel in Hall 3 on Tuesday, 4. April 2017, at 10:30 a.m.
Speaker: Dr. Frank Grünewald
---
Sand core inspection with the SpinScan3D system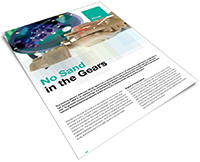 Whether at the push of a button or the traditional turn of a key, when the engine starts, the thrill of driving can begin. However, before a car can hit the road, it first has to take a long trip through production.
Here, the factory glistens with heat - when liquid iron or aluminum is cast for an automotive engine block, temperatures can exceed 1,000 °C. This process is error-prone.

To prevent incorrect castings, the SpinScan3D system from VMT Vision Machine Technic Bildverarbeitungssysteme GmbH checks the casting molds during quality control. Find out about how sensor symbiosis achieves absolute measurement accuracy.
---

sps ipc drives trade fair 2016
27. International trade fair for electric automation
systems and components
22. - 24. November,
2016 Hall 7A, Booth 330
»
https://www.mesago.de/en/SPS/
---

FachPack trade fair 2016
European trade fair for packaging, technology, processing and logistics
27. - 29. September 2016
Hall 4, Booth 4/327
»
www.fachpack.de/en
---
A lucky day for VMT ...
With a traditional opening ceremony on 16 January 2015, the VMT Vision Technology Shanghai Co. Ltd. was opened. The opening date of January 16th was chosen due to the fact that this date is considered lucky in China.
With the opening in China and the expanded service points of in Mexico and Alabama (USA) last year VMT is set to provide the best customer care worldwide. The founding of VMT as a Chinese national company provides the conditions for further growth in Asia. In particular, the newly built machine vision and robotics laboratory in Shanghai now provides the means to develop local VMT solutions in China, to test applications and train our clients practical in a practical environment.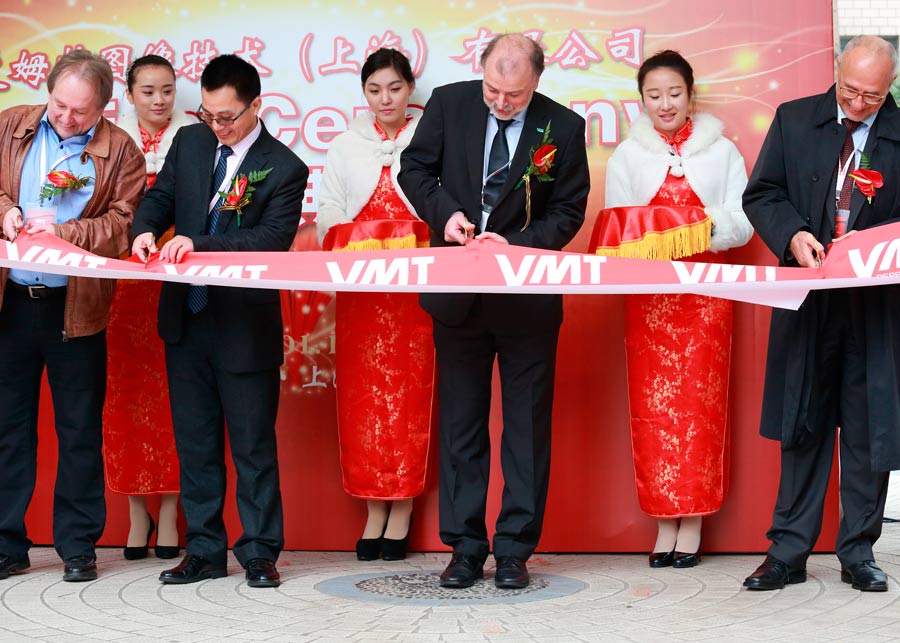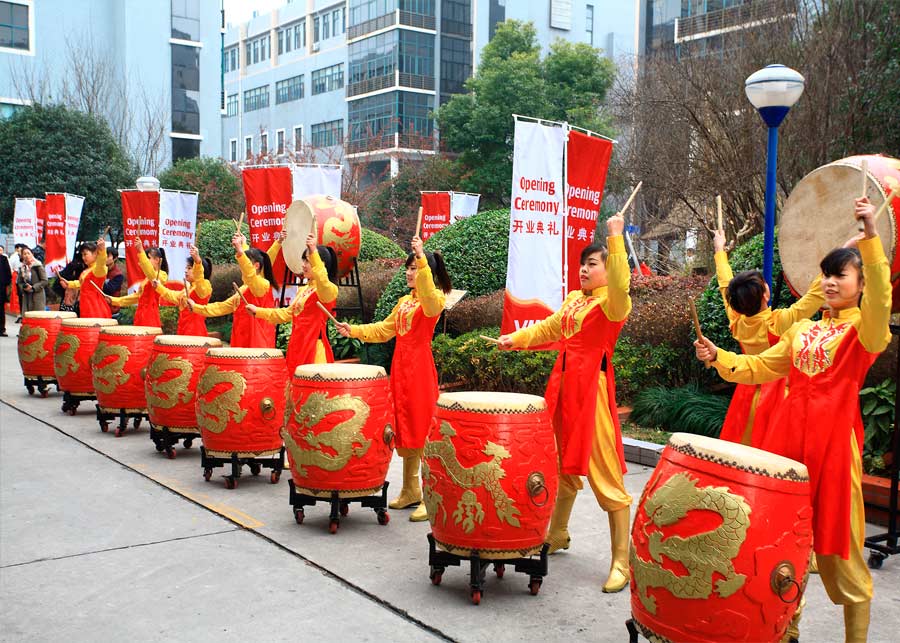 ---

SPS IPC DRIVES
Elektronische Automatisierung - Systeme und Komponenten
25.-27. November 2014
Nürnberg Messe
Hall 7A, Booth 330, Mitaussteller bei Pepperl+Fuchs
»
http://www.mesago.de/de/SPS/
---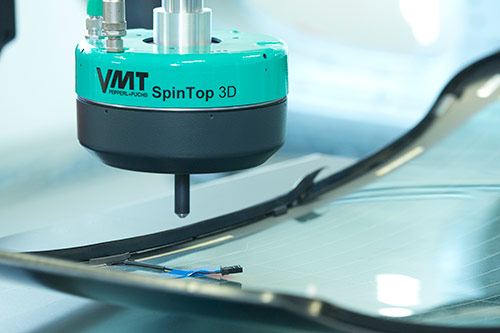 MM Award 2014 received
03. Juni 2014
The most innovative exhibit of Automatica
» Find out more about the SpinTop 3D…
The MM Award of Automatica 2014 for the
trechnical Revolution - VMT SpinTop 3D

For the fourth time MM MaschinenMarkt presented the MM Award at the Automatica. The Award nominates the most innovative exhibit at the International Trade Fair for Automation and Mechatronics and has selected the VMT SpinTop 3D.

The complete three-dimensional quality control of critical adhesive beads is an increasing requirement of OEM's. The VMT SpinTop 3D revolutionizes the previous technical standards.To ensure that your adhesive bead can be measured completely through an online process the VMT SpinTop 3D is equipped with rotating, contact free, and maintenance free sensor units. Since the sensor is not influenced by changes in external lighting conditions and different glue colors, there is no reconfiguration required for these conditions. The sensor also offers flexible measuring distances. This is the perfect feature set for stable quality assurance in your production.

» Find out more about the SpinTop 3D…

HANNOVER MESSE 2014
07.-11. April 2014
"Integrated Industry"
»
www.hannovermesse.de
---

SPS IPC DRIVES
Elektronische Automatisierung - Systeme und Komponenten
26.-28. November 2013
Nürnberg Messe
Hall 7A, Booth 338
»
http://www.mesago.de/de/SPS/
---

MOTEK 2013
Internationale Fachmesse für Produktions- und Montageautomatisierung
07.-10. Oktober 2013
Messe Stuttgart
Hall 3, Booth 3361
»
www.motek-messe.de
---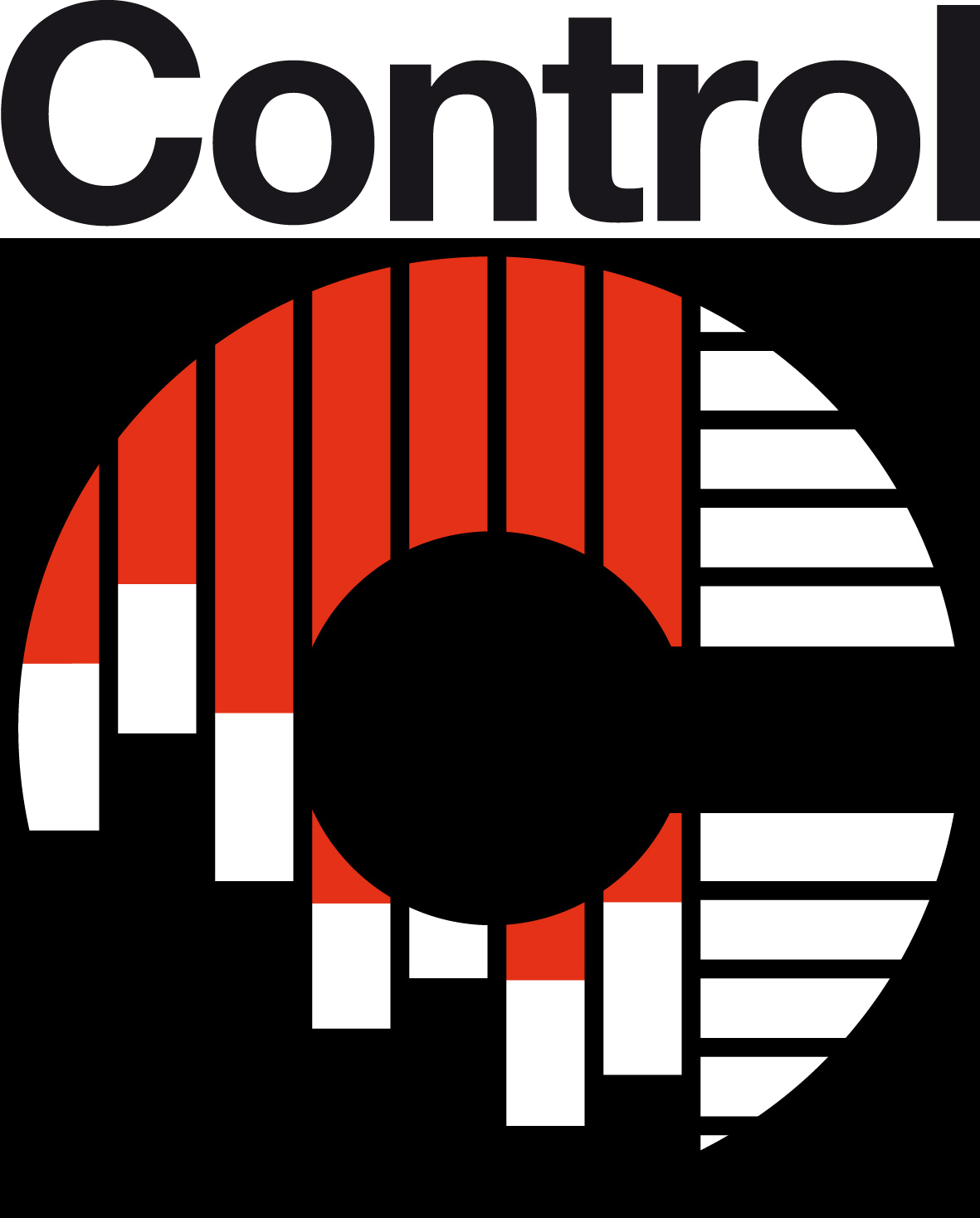 CONTROL
Internationale Fachmesse für Qualitätssicherung
14.-17. Mai 2013
Hall 5, Booth 5304 auf dem Stand unseres Systempartners
»
Steinbichler Optotechnik GmbH
»
www.control-messe.de
---

AFFIDABILITA & TECNOLOGIE 2013
17th-18th April 2013
Torino, Lingotto Fiere, pad.1
ITALIA
»
www.affidabilita.eu/Aetevent/
---

HANNOVER MESSE 2013
08.-12. April 2013
"Integrated Industry"
»
www.hannovermesse.de
---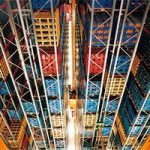 LOGISTIKTAG 2013
05.- 06.

Februar von 09:30 - 16:00
Pepperl+Fuchs GmbH, Lilienthalstraße 200
68307 Mannheim
Anmeldeschluß ist am 20.01.2013
Anmeldung direkt per FAX oder online unter:
»
www.pepperl-fuchs.de/logistiktag
Logistiktag 2013
Sensoren und Systeme in der automatisierten Lager- und Fördertechnik
Die moderne Intralogistik besteht aus einer Vielzahl automatisierter Prozesse, durch die Warenflüsse gesteuert, koordiniert und optimiert werden. Trends wie bedarfssynchrone Produktionen steigern die Erwartungen an diese Prozesse immer weiter. Nur durch den konsequenten Einsatz leistungsfähiger Sensorik ist es möglich, den hohen Ansprüchen fortschrittlicher Lager- und Fördertechnikanlagen gerecht zu werden und den zuverlässigen Warenfluss zu gewährleisten.

Als innovativer Hersteller von Sensoren und Systemen bietet Pepperl+Fuchs hierzu für nahezu alle Anwendungsfelder die passende Lösung. Um die Augen und Ohren Ihrer Logistikkette näher zu beleuchten, lädt Sie Pepperl+Fuchs deshalb zum kostenlosen Logistiktag 2013 ein.
Anmeldung direkt per Fax oder online unter: » www.pepperl-fuchs.de/logistikta
---

MOTEK 2012
Internationale Leitmesse für Montage-,
Handhabungstechnik und Automation
08. bis 11. Oktober 2012
Messe Stuttgart
»
www.motek-messe.de
---

AUTOMATICA 2012
22. - 25. Mai 2012
INNOVATION AND SOLUTIONS
»
www.automatica-munich.com/de
---

HANNOVER MESSE 2012
23. - 27. April 2012
Technologie trifft Fortschritt
»
www.hannovermesse.de
---